Doris V. Amen
Barbara
52, works the streets in Hunts Point, Bronx. She put her kids to college.
Flynn Michael
co-founder of the New York Jedi club.
Edith Susskind
The Grande Dame of Staten Island.
Dimitri Mugianis
Helps users end their dependence on drugs with elements of shamanic rituals he discovered while traveling in Gabon.
Ludwika Mickevicius
70, owns a bar the East Village.
Ron Maxwell
Auxiliary New York City police officer and actor at the screening of "The Rocky Horror Picture Show" in Manhattan.
Lois Kirschenbaum
79, shows up every night for opera and ballet performances at the Metropolitan Opera.
Pete Caldera
Reporter covering the Yankees and Frank Sinatra imitator.
Shane Baker
Raised Episcopalian, is a force in Yiddish theater.
John Zacherle
94, former television horror-film host.
Jaime Herrera
A janitor at the New York Public Library who is deaf, is a popular, talented mimic.
John Youngaitis
Following his father's footsteps, Youngaitis runs a storefront taxidermy studio in Middle Village, Queens.
Matty Talty
91, is the unofficial greeter at a weekly session in Hell's Kitchen where musicians gather to play traditional Irish tunes.
Jimmy Peters
A homeless resident of Central Park.
Suzi Gomez-Pizzo + Anna Netrebko
Suzi Gomez-Pizzo dresses the soprano Anna Netrebko at the Metropolitan Opera.
Gary Bemsel
He collects and redeems winning tickets, often discarded, that bettors have not cashed in.
Earl Strickland
The "Michael Jordan of pool," has won national and world pool titles.
Leyland E. George
Preaches with his mixtapes in the streets of Bushwick, Brooklyn.
Roy Aletti of Harrison
Covers his yard with vintage holiday figures he has collected over the years.
William MacLeod
trains pigeons in Washington Sq. Park.
Gary Gotlin
The Staten Island public administrator, arranges burials of unclaimed bodies, saving them from mass graves in a potter's field.
Tony Disco
Orville Davis
A cowboy and musician, Bronx, NY.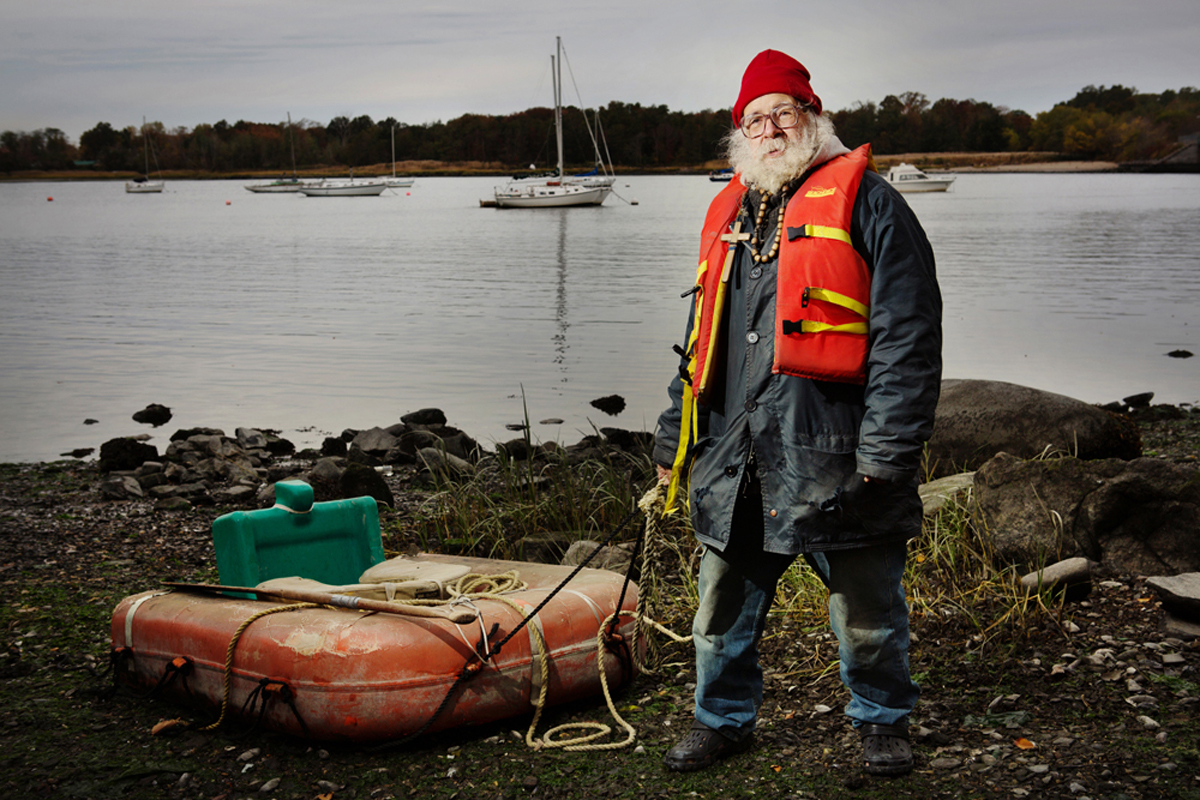 Lifeboat Louie
Lives on a boat off City Island, Bronx.
Pasiana Rodriguez
Co-owner of a radiator and repair shop in Willets Point,Queens.
Helen Hays
Helped restore the decimated bird population on Great Gull Island.
Ed Shevlin
A city garbage collector and Fulbright scholar, was a volunteer after Sandy hit the Rockaways.
Peter Dilg
Has one of the largest private collections of gramophones and enjoys playing them on his deck on Long Island.
Sal Locascio
87, the oldest yellow-cab driver in New York City with his own medallion, drove celebrities like Judy Garland.
Buster Marengo
62, a Juilliard-trained pianist who lives in a little stable in the Bronx with his horse Bronco.
Richie Vergona
Well known among crane operators in New York City as the laid-back dude who rides his Harley to work with his guitar on his back.
Bruce Adams
Barely paused for retirement as a court archivist at the Division of Old Records.
Zinovy Pritsker, or Zin